October 2017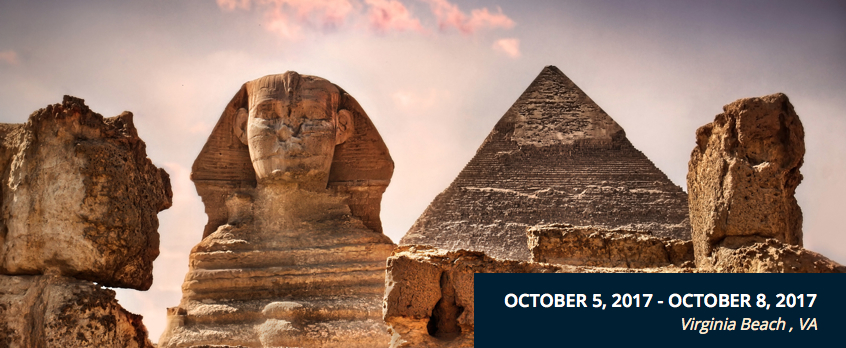 October 5, 2017-October 8, 2017 - Encounters with the Ancient Ones: Lost Technologies, Missing Connections and New Discoveries Revealed
Annual Ancient Mysteries Conference

Explore the latest discoveries in the fields of prehistory, mythology, lost civilizations, and the mystical wisdom of ancient cultures from the ancient Egyptians to Arthurian England and beyond, featuring the latest research from Erich von Däniken, Dr. Maureen Clemmons, Laird Scranton, James Vieira, John Van Auken, and more. For more information click here.

November 2017
WELCOME BACK TO THE UK'S MOST CELEBRATED ANCIENT MYSTERIES CONFERENCE
O R I G I N S s2 0 1 7
(Origins of Civilization)
Join Prof. Chandra Wickramasinghe, Michael Cremo, Gary Osborn, Jim Vieira, Hugh Newman, Andrew Collins and more for the UK's most important weekend in the ancient mysteries calendar. Listen to lectures, news and revelations, and share views and ideas with others on the great quest of discovery

The Saturday Conference will end with a focused meditation on Göbekli Tepe, the Giza Pyramids and the Origins of Civilization. Make the link between all three places in this guided vision quest with Andrew Collins
Plus Sunday Visit to British Museum
Join Andrew Collins on the Sunday for a unique visit to the British Museum to explore some of the most famous exhibits including the Rosetta Stone, Assyrian hall, Egyptian hall, Sumerian hall, Mexican room, and more ...
For full details and immediate registration click here
March 2018
Join Andrew Collins, Brien Foerster, Hugh Newman, Patricia Awyan and the Khemit School in Egypt for this major tour between March 5th and March 18th, 2018.