October 2017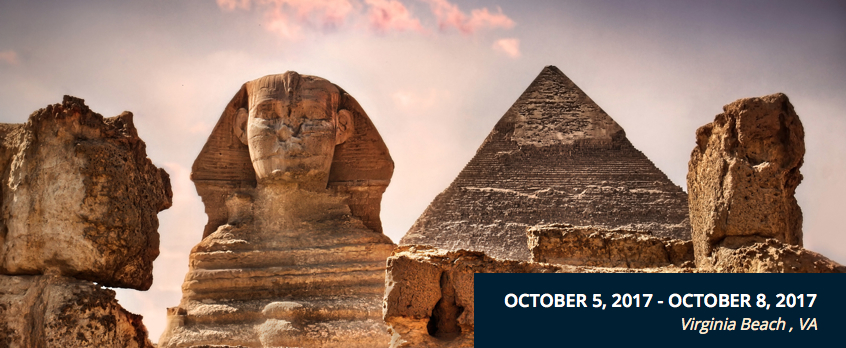 October 5, 2017-October 8, 2017 - Encounters with the Ancient Ones: Lost Technologies, Missing Connections and New Discoveries Revealed
Annual Ancient Mysteries Conference

Explore the latest discoveries in the fields of prehistory, mythology, lost civilizations, and the mystical wisdom of ancient cultures from the ancient Egyptians to Arthurian England and beyond, featuring the latest research from Erich von Däniken, Dr. Maureen Clemmons, Laird Scranton, James Vieira, John Van Auken, and more. For more information click here.

November 2017
WELCOME BACK TO THE UK'S MOST CELEBRATED ANCIENT MYSTERIES CONFERENCE
O R I G I N S s2 0 1 7
(Origins of Civilization)
Join Michael Cremo, Lynn Picknett & Clive Prince, Alan Butler, Jim Vieira, Hugh Newman, and Andrew Collins for the UK's most important weekend in the ancient mysteries calendar. Listen to lectures, news and revelations, and share views and ideas with others on the great quest of discovery

The Saturday Conference will end with a focused meditation on Göbekli Tepe, the Giza Pyramids and the Origins of Civilization. Make the link between all three places in this guided vision quest with Andrew Collins
Plus Sunday Visit to British Museum
* SUNDAY EVENT SOLD OUT *

Join Andrew Collins on the Sunday for a unique visit to the British Museum to explore some of the most famous exhibits including the Rosetta Stone, Assyrian hall, Egyptian hall, Sumerian hall, Mexican room, and more ...
* SUNDAY EVENT SOLD OUT *
For full details and immediate registration click here
March 2018
Join Andrew Collins, Brien Foerster, Hugh Newman, Patricia Awyan and the Khemit School in Egypt for this major tour between March 5th and March 18th, 2018.
April 2018



JOIN ANDREW COLLINS AT

NEW LIVING EXPO

BEING HELD AT SAN FRANCISCO'S SAN MATEO EVENT CENTER

APRIL 28-30, 2018

FOR THE LAUNCH OF ANDREW COLLINS'S NEW BOOK
THE CYGNUS KEY: THE DENISOVAN LEGACY, GOBEKLI TEPE AND THE BIRTH OF EGYPT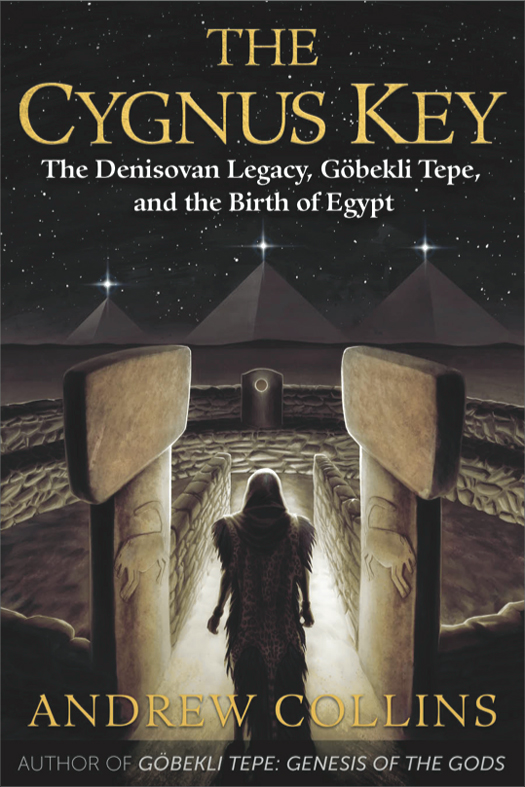 Andrew will present stunning new evidence that the source of the Lost Civilization long known to have existed in the antediluvian age was the Denisovans. Hear how their legacy, handed to the first modern humans to reach southern Siberia some 45,000 years ago, catalysed the rise of our own civilization, which flowered eventually at Gobekli Tepe in southeast Anatolia and Giza in northern Egypt.
Learn how the common thread to the cosmological notions that spread out with the Denisovan legacy was the belief that humanity's cosmic origins were to be looked for in the area of sky marked by the stars of Cygnus, the celestial swan. From these ideas came the original belief that the progenitor of so many tribes, clans and ancient societies was a swan ancestor, a swan maiden, a concept now known to date back to Palaeolithic times and to have arisen originally in what is today southern Siberia.
Click here for more information on THE CYGNUS KEY